Skip to content
Multi-Media Artist & Keynote Speaker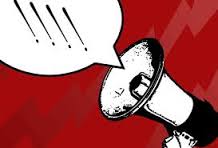 Oh how I love the days right before, and/or right after any quasi-big social or cultural happening occurs: i.e. political elections, high-profile trials, celebrity deaths, or significant sporting events for example. It's during these times that many seemingly hidden geniuses come out in droves to tout their extreme education and vast acumen as expert political pundits, experienced legal scholars, trained mental health therapists, and/or professional-level sports commentators.
I mean, it's really awe-inspiring to witness the "non-partisan" and in-depth evaluation of current political issues and their effects on unemployment, the economy, higher education, healthcare, government spending, and national security, etc.
It's impressive to read the clarifications and interpretations of the many nuances of our nation's laws; as well as the stunning explanations of previous legal precedents that have been handed down throughout history.
And my personal favorite… it's so fulfilling to "field" the statistical justifications and predictions coming from the many expert-insider-armchair-coaching-analysts on who will win and not win said future sporting events, playoff games, election, and championships.
Yes, it's truly a wonderment to behold these savant's spectacular spew and incisive perspectives all over every fucking social media outlet in existence. Who knew? I mean, who really knew that so many possess so many keen insights, with so much intuition, and are so generous to share them so freely with their faithful flock? It's awe-inspiring and humbling to get to co-exist with so many renaissance men and women free for all'in online. #blessed #nauseous #tools
Agree or disagree; just no apathy.
Stay tuned-in…