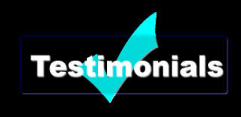 What people are saying about the Musician's Corner®:
"I listen to this [The Musician's Corner] all the time man – thank you!"
– Matt Welsh, @UpBeatDrummer
---
"Words to live by for bands!"
– Geoff Landon, lead singer/guitarist for The Wolfpack
---
"Tom, I came across the Kryptonite website and read your comments on the Musician's Corner page.  I found your words to be very uplifting."
– Jon Storm, triedforfine.com
---
"My friend purchased your book at the Rockford Area Music Industry Awards Show & we are reading it. What a great resource!" 
– Tommy G, oldschoolband.8m.com
---
"I read your article on the Record Industry and found it very interesting." 
– Cliff Hritz, thedivys.com
---
"I listen to the Musician's Corner® CD over and over and always come away with something that will work with the bands I manage. Tom is not that boring speaker that puts you asleep, but someone that sparks your interest, and makes you want to learn and use the ideas he's talking about. It doesn't matter what level you are at, there are many great ideas here to advance your career." 
– Howard Spitson, Artist Manager, North Productions
---
"Tom Leu's success techniques and positive (but realistic) approach can be applied to a lot more than just the business of creating and marketing sound. Unlike many resources of this type, it's also an entertaining reading experience. Leu speaks in terms that can be understood by virtually anyone, and speaks with a passion that's downright contagious! All of these factors make this book a "must-have" resource. This book will give you NEW ideas on promotion, attracting and keeping an audience and a whole lot more. If you are a musician & haven't already read this book, what are you waiting for?"
– Gary Hill, Journalist & Author Beetcafe.com & The Music Street Journal
---
"I just wanted to drop you a line and commend you on a magnificent piece of writing (New Music Screening).  You struck on every important point: production value, vocals and songwriting… this should be the motto at the school of 'wanting to make it.'  Well done again!"
– Dave, musician/songwriter, Melbourne Australia
---
"We always look forward to your interesting series of articles."
– Anne Freeman, Editor in Chief, www.MusicDish.com
---
"Guy'z Your Page Is AWESOME!  You're doin' A Great Thing For Unsigned Bands…Keep It Up!  ROCK ON!"
– Einstein's Headache, Bear, DE
---
"Wow!  I checked out your sites and I was very pleased and impressed!  You are doing such a good job!  I love what you are doing with positive and faith-based artists!"
– Hazel Nieves, Web Marketing Expert & Founder of www.musicsuccessonline.com
---
"I thought I was energetic when I discuss music marketing advice, but Tom Leu has me beat by a mile. His Money, Marketing & Myths Inside the Musician's Corner is a fast-paced thrill ride through this crazy business of music. Tom offers great tips on promoting yourself, making money, attracting fans and avoiding the common problems that plague most aspiring musicians. Tom and I share a passion for helping artists reach a wider audience. That passion shines through on his audio program. Do yourself a favor and check out Tom's advice."
– Bob Baker, author of the Guerrilla Music Marketing Handbook, TheBuzzFactor.com
---
"I hosted the 94.1 WJJO Local Stage in Madison, WI for seven years, and had the opportunity to work with dozens of bands.  It was a real pleasure to meet and interview Tom Leu from the Musician's Corner, because Tom says it like it is.  His book, Money, Marketing & Myths, Inside The Musician's Corner, covers the essential steps that musicians need to know to get from the garage onto the stage, in an easy to read straightforward manner.  He also offers valuable insight from his many experiences being a performer himself.  Money, Marketing & Myths, Inside The Musician's Corner is a must-have for all musicians, at any level of the business."
– Susan Masino, Radio DJ/Author, www.susanmasino.com
---
"Money, Marketing, & Myths Inside the Musician's Corner is a highly informative Book/CD set that should be an indispensable part of any serious musician or artist's library.  As I say each week on my radio show: "There are no secrets, only that which you don't know, and when you know it – it's no longer a secret."  The Musician's Corner resources will help reveal the "secrets."
– Samm Brown, Award-winning songwriter, producer, and arranger for acts including Michael Jackson, The Supremes, The Miracles, & New Edition among others.  Samm is also the recipient of many RIAA gold & platinum and ASCAP awards and the host of For the Record radio show – www.kpfk.org
---
"Tom Leu has a very popular column in the Galaris.com newsletter and website.  His articles are always incredibly informative and a big favorite among our members!  Without a doubt, Money, Marketing, & Myths inside the Musician's Corner ought to be at the top of every musician's list of books to study.  Read it now and avoid the mistakes later!"
– Ariel Soudak – Founder of www.galaris.com
---
"Tom Leu is a dedicated and passionate believer in the concept of  'the well-rounded musician.'  Any musician who adheres to Tom's enlightening words will realize a career in a band takes more than being a great player, and will make a point of becoming well informed on the business aspects of music, will learn to be a strong collaborator and a team player and, as a result, will be a success!"
– Pamela Phillips Oland, Award-winning Songwriter and Author of "The Art of Writing Great Lyrics" and "The Art of Writing Love Songs" – www.pamoland.com
---
"After having you on my talk show, I was very impressed with your knowledge about the music business, and I think your advice will be very beneficial to new performers and veterans alike.  It's obvious you've put your experience to good use to benefit other musicians."
– Chuck Diamond, former Program Director/Host – WNTA Radio
---
"Tom Leu's Musician's Corner resources are packed full of insights and strategies required for anyone in or interested in the music business.  Highly recommended!"
– Karen Kottmann, President – Seagoddess Entertainment
---
"Tom Leu, author of the Musician's Corner helped us as a panelist at the first Independent Music Conference in 2003 and plans to do so again for 2004.  His willingness to help, and the great value he brings to the event are most appreciated.  We received excellent feedback on Tom from our students and I'm sure his return will be eagerly anticipated by this year's IMC attendees."
– Noel Ramos, Executive Director – Independent Music Conference, Philadelphia PA
---
"Money, Marketing & Myths Inside the Musician's Corner is an essential tool for all entertainers, professional and amateur.  Tom Leu provides a first-hand account of the problems and pitfalls  associated with working in the music industry.  The book offers forthright examples and practical solutions for anyone considering a career in entertainment."
– Lisa Palmeno, Music Journalist/Publicist
---
"Tom's refreshing and practical style make that jagged little pill seem easy to swallow."
– ROKKER, Publisher – Maximum Ink Magazine – www.maximumink.com
---
"Tom Leu is dedicated to delivering straight talk for musicians.  His book and audio CD, Money, Marketing & Myths Inside the Musician's Corner are both jam-packed with ideas, tips, tricks, and methods for taking your career to a higher plane of success."
– THE G-MAN, Immedia Wire Service – www.gmanmusic.com
---
"Tom Leu of the Musician's Corner provides OnlineRock with articles that speak to the core of our 12,000 members.  His passion and insightfulness along with his real-life experience help guide musicians on their journey.  Whether you're a musician who is just starting out or one who's a veteran of the industry, the Musician's Corner is the place you need to check out."
– Steve Beck, Founder of OnlineRock – www.onlinerock.com
---
"Tom Leu's Musician's Corner articles are a hit at Indie-Music.com!.  We love his original and insightful approach to issues facing all indie musicians."  "The Musician's Corner articles are smart and fresh, and are eagerly awaited each month by I-M readers."
– Suzanne Glass, Author, Musician, and Founder of Indie-Music.com – www.indie-music.com
---
"Tom Leu's appearance on Samm Brown's For the Record [radio show] was one of the most informative shows I have been apart of.  His knowledge and experience is insightful, easy to understand and easy to apply."
– John Withrow, Producer of Samm Brown's For the Record radio show
---
"It was a pleasure having Tom speak to our CD Baby Members in Chicago.  His book, Money, Marketing, & Myths Inside the Musician's Corner is a great resource for artists at all levels of the music business.  Being a musician himself gives him more credibility than most of the people who write books about the industry.  If you want to make it in this business as a musician, you need to read Money, Marketing, & Myths Inside the Musician's Corner.  Everyone in attendance enjoyed his presentation and Q&A.  We can't wait to invite him back!"
– Jamie Chvotkin,  CD Baby – www.cdbaby.com
---
"I just saw an article you wrote called 'Casualties of Rock.'  Loved it!  I went to your site and enjoyed that as well."  "Thanks for your hearty support of the arts and music community here in Southern California.  We here at Artists Helping Artists (AHA!) and The Creative Line Magazine are very appreciative of your moderating and speaking on panels at our Call to Arts! Expos at Cal State Fullerton and at Cal State Northridge.  We know from reports in from a wide variety of songwriters, artists and performing musicians that your panels on music promotion and marketing are insightful and quite beneficial  for those in attendance.  Thanks for providing your passion and your expertise on the panels and also for your contribution of Money, Marketing, & Myths Inside the Musician's Corner books and audio program to the winners of our Call to Arts! Songs and Music Contest."
– Glenn Horton, Director, Call to Arts Expo & Publisher, The Creative Line Magazine, www.artistshelpingartists.org
---
"On camera, on stage, or behind the microphone; Tom Leu's confidence and natural charisma make him one of the most effective and relevant speakers on the rise today."
– Gregory K. Skolaski, Producer & Engineer, In Flight Productions Studios
---
"I will be honest. I know very little about the music industry. Actually I love music but I hate the music business as most musicians do!. Tom Leu's "Money, Marketing, & Myths inside the Musician's Corner Volume One" will not guarantee success but it will definitely point you in the right direction with much common sense thought. It's up to you! Get to work!"
– Steve Laputa, Blues Guitarist
---
"I had never heard of you or your show until the recent article in the Register Star.  I respected & was really inspired by what you had to say about promoting local bands."
– Local Musician
---
"The insights of the Musician's Corner will captivate, entertain, and inspire while uniquely equipping the reader for success in much more than just the music industry."
– Book Review
---
"Intelligent, insightful and direct; Money, Marketing, & Myths Inside the Musician's Corner offers a bare bones look at the staples and the trends of the ambitious, working musician."
– Book Review
---
"Though I have been playing rock & roll professionally for over 20 years, I find I still have the same concerns as new bands–namely, how to make a name for one's self and how to get the band working.  Your column … comes as a breath of fresh air and is loaded with valuable information.  It's rewarding to see a skilled writer promoting live music."
– Regional Musician
---
"I would like to personally thank you for the insight that you provide to local acts in your weekly articles.  A BIG HELP!"  "Thanks again for your help with the local music scene."
– Local Musician
---
"Another great article!  Great job!  I'm a junior at Columbia College in Chicago and my concentration is in music business." I love your articles!!  Keep writing articles like this."
– College Student
---
"I appreciate your columns.  Your 'been there done that' insights are very interesting.  Thanks again for your interesting series of articles."
– Artist Representative
---
"I enjoyed reading your book and you're right…it does not only relate to the music industry, but to life."
– Aunt Carol
---
Please Email us any endorsements, reviews, or encouraging words!