Skip to content
Multi-Media Artist & Keynote Speaker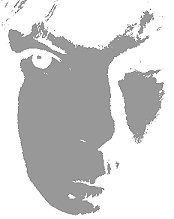 Hard truth: People are self-centered more than they're not.
Everyone's favorite subject is themselves; whether they admit it or not. **Think about it: you're thinking about you and yours, much more than anyone or anything else, the majority of the time. Your day, your job, your money, your family, your friends, your food, your plans, your life…
It's not negative. It's normal. It's survival. You have to think about these things to take care of the business of your life. To survive…
And as such, each and every person is therefore in the "sales" business.
And knowing this, and acting on this, gives you a huge advantage socially and professionally. It's a core principle of Communichology™ that I write and speak on often.
Those who are truly successful at marketing, promoting, and persuading others understand one key distinction:
Whatever you do or produce has to make people feel something about themselves to get them to respond.
Be it hope or fear, it's the feelings tied to their emotions that people actually "buy" (literally or figuratively).
Your offering (a product, service, or yourself) must move them emotionally first, before it will move them behaviorally.
Your offering must communicate something that is about them and for them.
If it's about you or someone else, they'll care less. They'll get bored and move on. So if they believe it's about them, they'll stay tuned-in and interested.
Most people are most interested in that which relates to them and theirs. To fill their needs by increasing their pleasure and by reducing their pain. To discover ways to better their lives by enhancing what's already good and/or by improving what's not-so-good.
**All of life's pursuits, passions, progress, and problems involve people endlessly searching for ways to fill these needs.
So you "make it" by filling a need and making it feel like it's about them, not you.
Make someone feel and you've now made a fan.
To do this, you must…
Present the universal so that it's perceived as personal.
Then they will pay attention. Then they will respond.
Which is what you want. Which is also what you need.
Because this isn't about them. It's actually about you.
It's for you:
…to

use

…to

do

…what

you need

to do
…to

feel

the way
…you

want

to feel
…about

you

.
It's a win-win.
And then it comes full circle, and then cycle begins again…
Stay tuned-in…
Click HERE for info on my Communichology™ course.
Get my articles and exclusive content with science-based insights to shiFt your communication from adequate to ass-kicking!