Skip to content
Multi-Media Artist & Keynote Speaker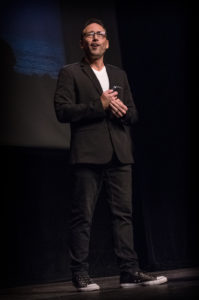 Tom Leu, MS/CPC (Certified Professional Coach):
Working one-on-one with someone who has specific education and experience in the areas of your interests and needs is invaluable. I've worked with coaches and mentors throughout my life and career, and highly recommend it whether you choose me as a coach or someone else. You're here because something is telling you that you could benefit from coaching. Trust your instincts. Listen to them. They're very often accurate.
My coaching sessions are designed to be effective and valuable conversations that give you and I the opportunity to work together to provide you with value, tools, and actionable steps to assist you to achieve your goals.
I will do research in advance on any links or material you send me (website, social media, etc) before our scheduled session so I can best understand who you are and what you do. If you don't have much online (yet), that's totally fine, just share what you have, and where you're at currently.
Let's Talk:
Here's how I do it: let's set an appointment for a FREE initial 20 minute conversation to see if we're a good fit to work together. Afterwards, if we're both in agreement, we'll set an additional appointment for a one hour coaching session at $100.00 per hour. That's it. Why an hour? Because in my experience, that's a minimum necessary amount of time to get to know each other, and for you to share your challenges and goals. If you'd like to speak again, we just repeat the process. No contracts. No long-term coaching programs. Just time for you and I to connect when you need me.
Email me to schedule a private 60 minute online session: info@tomleu.com
I'm a straight-shooter and appreciate keeping things simple. I'm an extremely busy person, but I will ALWAYS take time to help someone else who is genuinely interested in connecting, growing, and getting better (whatever that looks like for you). All I ask is that you compensate me for my time.
Sound good?
Thank you, and I look forward to working with you!