Skip to content
Multi-Media Artist & Keynote Speaker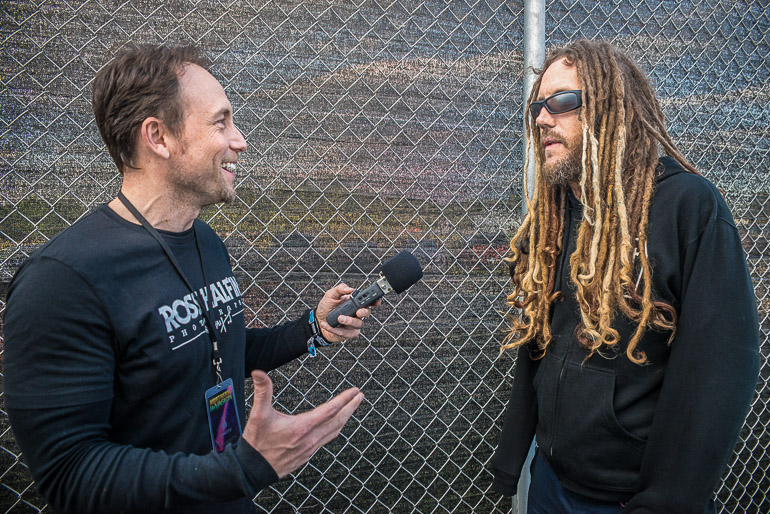 With Brian 'Head' Welch from KoRn backstage back in 2016 at the Northern Invasion music festival in Wisconsin. Head's an interesting guy with an incredible story both on and off the stage! **For 20 years now I've had amazing conversations with literally hundreds of rock stars, creative artists, entrepreneurs, and business leaders as the host of the Sound Matters and Ground Level TV show, as a writer, journalist, professional speaker, and published photographer.
Beyond basic media interviews, I've always worked hard to go deeper with my guests, and dig into the "sound matters" that make them tick, and teaches the rest of us valuable insights and strategies for success both personally and professionally. I'm passionate about sharing the many life lessons I've learned and curated through the years from these conversations and interactions, combined with my own strategies and proprietary content developed from over 30 years of professional experience in the education and entertainment industries.
Exclusive content in the form of additional articles, audios, courses, and on-demand webinars for subscribers coming soon. Drop you email below and keep in touch to be notified of upcoming offerings. More than just guitars, drums, lights, stages, and sets, if you or someone you know desires to learn killer strategies to level-up your life game, then stay tuned-in… Additional FAQ's.