Skip to content
Multi-Media Artist & Keynote Speaker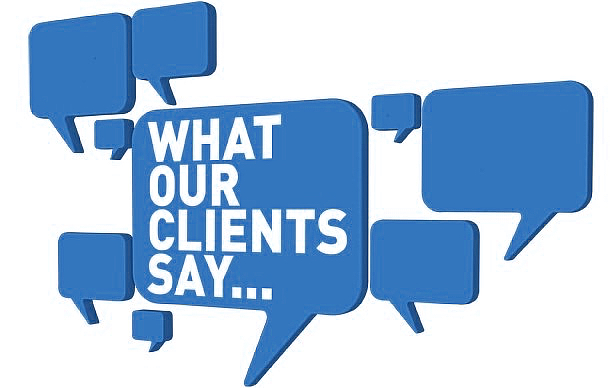 What people are saying about Tom Leu: >> CLIENT LIST
– Janine Driver, Best Selling Author of You Say More Than You Think, and You Can't Lie To Me
"It's Janine Driver, body language expert for NBC's Today Show. I wanted to give a shout out to one of my instructors at the Body Language Institute, Tom Leu. Tom, you are amazing! You make such a difference in so many people's lives. Anyone who has the opportunity to get in front of you, they should. Tom comes from an academic background, he understands how the body and the brain work together. His job is to inspire you to look at your world in a different way. And Tom Leu is my go to guy. He's one of my top handful of instructors I call on when I'm unable to make a corporate event. If you have an opportunity to bring Tom Leu into your company, or to do some one-on-one training, or small group training with Tom, be sure to do that. If you have the opportunity to get in front of him and take one of his body language and detecting deception classes, you've got to do it! Get in front of Tom Leu. Tom, you're the best. Thanks for being one of my instructors at the Body Language Institute, you're awesome! Thanks for inspiring us to look at our world so differently. You've had such an impact on my life and so many others. I love you buddy."
– Janine Driver, Best Selling Author, and CEO of The Body Language Institute 
**********
"When a keynote speaker talking about "Seeing things" and changing perspectives to change perceptions can reach employees who have been with the company for decades and are set in their "always been this way" –way; you know you've got one heck of a message and the delivery to make it resonate. That's Tom. I could've listened to Tom for hours. The one hour we had with him was gone in a blink and yet your message stuck. It wasn't so fast we missed the point. Tom's tone and inflection, his active movement, the music, the changing graphics all flowed seamlessly. Tom's message was so perfect for us as we launched our Vision for the next 10 years. We NEED people in our company to stop and listen. To consider changing their perspective, to look at the future changes, milestones, growth and goals in a different way and with an open mind. Everything he said was spot on for us as employees and as people. We heard nothing but positive comments from the entire company about Tom's message.I think it would be so cool to have him back, to check on us, did we start seeing things and changing our perceptions to begin changing the world (or at least our company)? No doubt everyone would be excited to have Tom back with us! Thank you, thank you, thank you so much for the extra participation in our launch and for being our keynote speaker. We won't forget you Tom, or your message!
– Sara Farstad, Manager, Supply Chain Management
Wurth Electronics Midcom Inc. 
**********

"What a great opportunity to see Tom Leu in action!  His dynamic presentation style, uniquely-packaged message, and charisma made his presentation on shifting our perspectives relevant and motivating.  It was a pleasure to work with him as the keynote speaker at our annual educational kick-off event."
– Janeen Mollenhauer, Associate Dean, Nursing, Illinois State University
**********

"It has been a great experience working with Tom Leu with Shatter Our Silence in recent years. In April of 2016, Tom brought his professionalism, great knowledge and dynamic personality to the stage at Rockford University to be the emcee for the first Shatter Our Silence suicide awareness rally. Over the past several years, Tom has had me on as a guest to his two radio shows & podcasts, Sound Matters and Recovery Collective. Tom is always well prepared, has a great knowledge base, and is always curious to learn more. These were not interviews, but rather conversations about the silence and stigma surrounding suicide, mental illness, addiction and recovery.
Most recently, Tom returned to the Rockford University stage for another Shatter Our Silence event, Artists Out of the Ashes-Artists coming together to prevent suicide. As our Keynote Speaker, Tom knocked it out of the park! He was dynamic, professional, engaging, and thought–provoking. His talk on challenging your perspectives and changing your perceptions was spot-on for what we need to be the Light in others darkness. The use of his photography to illustrate how we can see things differently was genius.
Tom's newest adventure with Recovery Collective is simply amazing! He breaks the stigma around addiction, and the misperceptions around sobriety and recovery. As an addiction counselor and licensed clinical social worker for the past 26 years with 10 addiction counselors working for me, Recovery Collective has been an amazing resource for us and our clients. Tom brings a message of hope, healing and fun to recovery from addiction of all types. Tom, I am grateful that I know you, and so appreciative of what you bring in many different forms to the community at large. You truly are a Light in the darkness of others."
– Kevin Polky, Founder of KP Counseling and Executive Director of Shatter Our Silence
**********

"Tom Leu was a keynote speaker at our annual state in-service. He provided a motivating and interesting presentation that stimulated the audience. We were very impressed with his ability to engage the crowd early by discussing relatable, universal topics. His lively and interesting presentation really drew the audience into his presentation and held the audience's attention. He took us on his journey and we enjoyed it! Many commented that they had specific take-aways that could be used in the classroom, and working with students. When the session was over we felt a sense of renewal and productivity. We will definitely ask Tom back again due to the feedback from the attendees. Simply stated: He was a hit!. Thank you Tom!"
– Patricia Fischer, President, Michigan Association of Career Colleges and Schools (MACCS)
**********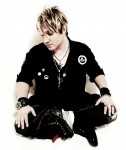 "Tom Leu is one of those rare individuals that seems to excel at everything he touches. Whether it is as a musician, an author, a radio/TV personality, a powerful speaker and teacher or even a photographer, I am convinced that there is no limit to what he is capable of. I am thankful to know him on a personal level and I can honestly say that he is a man of integrity and passion. He brings an uplifting message of triumph over tragedy and of the overcoming power of the human spirit. That seems to be a beautiful thread that runs through all of his work.
He is not just a tremendous communicator. He is much more than that. Everything that he does has a deeper meaning behind it than just what is on the surface. He brings a glimmer of hope and encouragement. Toms thoughts challenge you to reflect on your own life and why it is that you do what you do and believe what you believe. His style is edgy, provocative and cool and he's not afraid to take on big questions and deep subject matter. He's the kind of person that can connect with and relate to anyone. He does it while drawing from his own real life experience and the insights that he has so keenly received. The best part is, he is not arrogant or pretentious. He's just a real, down to earth guy with a lot to share and a lot to give. I know that I'm better because of his contributions. I have a feeling that you will be too."
"Being a guest on Tom's shows always feels like being on an episode of 'Inside the Actor's Studio.' Great questions; great conversation. I came away from the interview feeling very fulfilled."
– Michael Corin, award-winning singer/songwriter/recording artist
**********
"It was a pleasure to work with Tom Leu at our 2011 Annual Faculty Conference.  His keynote session was the perfect way to start the day – providing a boost to morale, thought provoking ideas, and interactive activities to engage the instructors. The attendees ranked Tom's session with a very high score and shared comments with us such as 'The keynote speaker was great!!! His topic was relevant and interesting. He had great presentation skills and was able to hold my interest the entire time,' and "Tom Leu was great – loved it!"
– Kathy Mizereck, Executive Director, Florida Association of Postsecondary Schools & Colleges (FAPSC)
**********

"Ever since I have known Tom, he's always been the guy that motivates everyone in his circle. He brings the energy into every room he enters. His passion for people and his way of assisting others to find their true strength is inspiring.  He has led many trainings and presentations with our staff over the years, and his presence is consistently requested to return. People want a piece of his energy and ideas. We all need Tom Leu in our lives. Bring him into your organization and be ready to get inspired like never before!"
– Danielle Harriott, Academic Dean, Rockford Career College
**********

"Tom Leu is a fantastic professional speaker and workshop leader.  I just heard his Keynote for a career college association event.  Wow!  Tom's energetic and engaging style really captivates audiences as he packs a ton of inspiring and useful information we can take home with us.  If you're a meeting planner looking for a top notch professional speaker to make you look fantastic to your company, employer, or group, I highly recommend you bring Tom Leu in as a speaker."
– April Braswell, former Silicon Valley and Fortune 100 and 500 corporate manager, former Sales and Marketing Manager at Oracle Corporation
**********

"Tom has been an incredible asset to the college over the last decade. He is an inspirational, motivational, and strong leader. He is someone that I have great respect and admiration for, not only in his ability to lead, but in his character as a person and professional. Tom was instrumental in both of his tenures as the Academic Dean in turning around faculty culture and performance, and improving attrition rates to record lows! As the President of Rockford Career College, I don't write too many letters of recommendations, but only for the best of the best, and that is Tom Leu."
– Michael O'Herron, President, Rockford Career College
**********

"Planning the agenda for a new multi-state organization representing colleges can be a little stressful. Over-exceeding the expectations of the attendees is more like a miracle, but we pulled it off, and Tom was a major part of it. He agreed to deliver the closing, and I asked (ok, begged) him to also liven up our opening, with a motivational message about his students, and  I gave him about a days notice to come up with it. He spoke with passion, experience, humor, sincerity and music.  It's a fun ride while he's spinning it all together.  Tom is the perfect example of everything that is right in our sector (or any, for that matter) of education. He has the uncanny ability to see the aura and not the frame, and the entire audience can't help but want to look through his lens. If you ever have the opportunity to hear Tom speak, sit down, put away your phone and enjoy…!"
– Jeri Prochaska, Executive Director, Central States Private Education Network (CSPEN)
**********
"My staff and I were mesmerized then blown away by Communichology™, the brain child of Tom Leu. Tom's content-rich and easy-to-follow presentation showed us how to take our communicating up to the next level. With humor and competence, he clearly laid out a feast of nuggets and insights, blasting the doors open on how we as people think about ourselves and the world around us. It's only been two days since the presentation, and already we are seeing tremendous increases in productivity, socio-relational profit, and personal growth. On top of that, he takes great pictures! I absolutely recommend any of Tom's websites, books, and other services and advise anyone to book your next organizational training or in-service today!"
– Marlone Finley, Program Manager at Computer Systems Institute
**********

"Tom was a great guest (on my show), and an even better host (on his).  He is a top notch interviewer asking all the right questions to get the maximum amount of information out in a minimum amount of time.  A true pro!"
– Susan Masino, Published Author and Rock Journalist
**********

"Tom demonstrates lots of pure enthusiasm for the 'Ground Level' show and works well with the students.  He also is well prepared for his interviews and attempts to get all the information in without impeding the flow of the show."
– Mike Robinson, former 13 WREX TV anchor, Dir. of PR for Rock Valley College, and Radio Personality
**********
"You were an absolutely phenomenal speaker Tom! It was a pleasure to meet you and work with you. Definitely made an impact on me with your presentation!"
~ Hercules Notis, Success Education Colleges
**********
"Shear brilliance! Motivational philosophy; eloquently direct. Author, musician, photographer, and 'RockStar' in many arenas, Tom Leu, has a masterful way of taking complex ideas and relaying them in understandable, easily digestable terms. Eloquently simple, he writes on the "how" to take steps toward being that inner RockStar that you know you are. On a grander scale, steps toward creating that idilic world we've all dreamt of at one time or another. Tom speaks to keeping it real. To thine own dreams be true. Play to win! "
~ CiJay Pikula, Professional Photographer
**********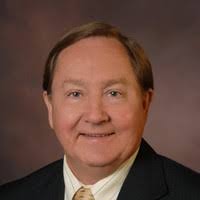 "Tom Leu is GREAT at what he does. He has a terrific demeanor, is blessed with many God given talents, and has a personality that fits into any genre! He's magic!"
– Jeffrey Swanberg, former Director of College Relations at Rockford Career College
**********
"Tom Leu presented a faculty development workshop for Coyne College Allied Health, Construction Trade, and General Education Instructors today.  His presentation was entertaining, thought provoking, and visually stunning.  He provided some insight into working with students that many Instructors have not considered.  He created an engaging and interactive atmosphere. Thank you Tom!"
– Kelley Anderson, Director of Education, Coyne College
**********
"As President and CEO of CEDA, I want to thank you Tom, not only for my team, but for me as the leader. Learning how to step out of myself to understand how am I communicating, how my team are understanding, and how they are valued in what I say and how I say it is invaluable. Again, I want to thank you so much, and I'm looking forward to getting you more engaged with the organization!"
– Harold Rice, President & CEO of CEDA
**********
"Tom Leu absolutely opened my mind and heart to new things!!!! He not only made me look at the things from a different perspective, but he made me see the beauty in things I may not have been able to see before. The photos were absolutely wonderful and the Q&A session gave me even more insight into who he was and why he thinks the way he does, and how it can help me in my life and career. It was all so wonderful!!!"
– Daneya McGrew, Success Education Colleges
**********
"Tom's presentation was amazing and brought so much great information to all TMs who attended. The wealth of knowledge he shared in his presentation was amazing. I would love to see him present again!"
– Maggie Macias, Success Education Colleges
**********
"We appreciate the weaving of your experiences with your message.  The images presented were powerful and left the audience with both intellectual and emotional understanding."
– Robert Johnson, Executive Director, California Association of Private Postsecondary Schools (CAPPS)
**********
"You were a huge hit!!  Your presentation was talked about throughout the conference!"
– Joanne Johnson, CEO, Educational Advisors Inc.
**********
"I attended Tom's "Seeing Things" presentation, and I just wanna say, Tom, thanks! Communication is always a big key, and everybody takes it for granted, and think they posses that skill automatically. But Tom definitely gave us a different perspective, and now I'm gonna look at my communication skills on a different level, and I'm gonna be more cognizant of how I communicate with people. This was an amazing presentation!"
~ David Gates, CEDA Weatherization Dept.
**********
"Tom Leu knows how to keep a group of 40 busy managers in attention for a whole day.  The topic was conflict resolution, which not an easy topic to discuss by any stretch of the imagination.  Tom was the exception.  He used meaningful examples, images, and acronyms to describe the issues that underlie most conflicts. He provided useful techniques for addressing difficult employees.  Where other speakers like to tell, Tom knows how to show.  He received overwhelmingly positive feedback from the group and would be welcomed back for other presentations.  He is highly recommended."
– James D'Archangelis, Assistant Chief Deputy Clerk Labor Relations, Clerk of the Circuit Court of Cook County, IL
**********
"Tom Leu has been an outstanding speaker for the Minnesota Career College Association for the past two years.  Our attendees raved about him and requested his return this year as our keynote speaker.  The comments we received about Tom's keynote presentation included great appreciation for the energy and relevance of his keynote to our theme for the year.  Faculty and administration found the keynote to be informative, thought provoking and entertaining!  We greatly appreciate Tom getting our annual conference off to an energetic and inspiring start this year and look forward to working with him again in the future!"
"The overall response to Tom's session "Tuning into WIIFM-Delivering Compelling Content With Real-World Relevance" was outstanding! Many folks asked for him to return to our event again next year. We would love to have Tom on the roster again! Tom's professional contributions are greatly appreciated!"
– Ann Mickelson, Minnesota Career College Association Professional Development Committee Chair (MCCA)
**********
"GREAT JOB! My name is Michelle Moorer and I am an Instructor at CSI's Gurnee campus. I would like you to know that your presentation was AWESOME!! You are absolutely correct when you said it's all about 'self,' when I think about it, that is very much true.  Thanks for confirming what I figured out a couple days ago, because my students are more personable when I whole heartedly ask them about them.  Their guards are down and their minds are open to learn. Lastly, the story about your graduate had me in tears. You touched her in a mighty way."
– Michelle Moorer BCP Instructor, Computer Systems Institute
**********
"Tom's presentation exuded karma, charisma, and enthusiasm! I went to his training with hesitation, thinking I knew it all about this construct: I was wrong. Tom inspired me and I came away with much. I have learned how to be a better listener. I am at a different level. I appreciate Tom, and his contribution to me. Tom reminds me of Tony Robbins, one of the most profound motivational speakers in our country today. Tom confirmed for me, that what I do every day to change lives is the right thing to do."
– Greg Greene, Adjunct Instructor, Rockford Career College
**********
"Tom – You're always coming up with great new ideas, and thoughtful and/or funny ways to present them. It's your approach that connects so well, and your communication skills are among the best."
– Teresa Durickas, Director of Distance Learning, AHED Corp
**********
"Tom- I love your blogs! I end most of my days reading at least one or two. They often reframe my thinking and they make me laugh! You are truly gifted at sharing your wisdom! Thank you for sharing."

– Melissa Stacy, Program Chair, Rockford Career College
**********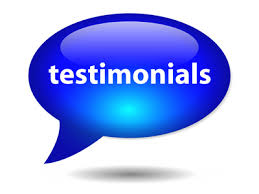 "I heard Tom speak at the 2012 IAPCS conference in Indianapolis recently and WOW what an energizing and entertaining speaker he is!  Not only is he engaging to his audience but he makes you want to listen to him and learn from what he is saying.  You walk out of the session wanting to be a better listener…goal achieved!"
– Renee McKim, Senior Account Manager, Pearson Learning Solutions
**********
"I had the pleasure of hearing Tom speak at the FAPSC Conference in South Florida this summer.  Tom energized the audience, and had us singing and clapping along to the music he played.  His presentation on "Tuning into the WIIFM frequency" addressed how to communicate most effectively with students.  He used fun facts and quotes (i.e. humans typically process 70,000 thoughts per day!) to make meaningful observations about the way we communicate and why it typically goes wrong.  Tom offered ways to communicate for impact, and suggested that we're placed in positions of influence when we listen and communicate well.  Tom's got a great attitude and a lot to say!  I look forward to the next conference!"
– Megan Cowart, MBA, Pearson Learning Solutions
**********
"Tom Leu's presentation touched upon the communication challenges that many instructors and administrators are faced with in the for-profit education sector. Tom does an extraordinary job of connecting with his audience by making things personal and building trust."
– Jami Minard, Sales Director, Pearson Education
"Tom has a message that should be heard by every sincere member of the career college industry. He redefines the student as the customer and the teacher as the manager of customer service…  Thank you for the insight and the impact, this will be taken to the classroom to assist in changing lives."
– Lindo Romaine, Instructor, Florida Career College
**********
"I attended the FAPSC conference and the main speaker from the morning, Tom Leu, was amazing! He was so energetic, positive, passionate, and very fun!!!! I really learned a lot from him today.  I hope to see him again. :)"
– Karina Ackerman Techera Rolnik, Steiner Education Group
**********
"Tom is a fascinating person with many talents. It has truly been my pleasure to work and know Mr. Leu. I have had the great fortune to know Tom for the past three years. I have observed his professionalism and his passion for our students on a daily basis. This, however, is only one side of Tom. His greatest strength is his ability to be an independent thinker with his own philosophy on life and business. Every time you think that you know everything about him that you could possibly know, you learn another amazing talent that he possesses."
"His eye for photography only glorifies his perceptions of the world and how he is is perpetually "seeing things."
"You take some amazing photographs! You are truly a fascinating person."
– David Julius, Director of Admissions, Rockford Career College
**********
"Tom Leu brings it… integrity, intelligence, and an 'in your grill' style that captivates and inspires. People cannot NOT listen to Tom Leu."
"If I could harness Tom Leu's ability to effectively and passionately communicate, I would be better equipped for my personal and professional lives. Tom is a visionary; a person with whom everything he does has a distinct purpose, nothing is left to chance. His lessons were structured to inform of course… but they were also catalytic by inspiring students to "think beyond" the page, to truly "look within" a lesson and see its possibilities within their lives." 
"Tom is charismatic and controlled. While working with Tom, I repeatedly witnessed his ability to captivate even the most distant student. He does this via his ability to relate "across the board". His appeal is broad, his work ethic is unrivaled, his passion is contagious. Only good things happen when Tom Leu is controlling the room." 
– Luke D'Angelo, M.A., Director of General Education, Rockford Career College
**********
"If I had one light bulb for every 'aha!' moment I've had from reading your stuff, there'd be a chandelier above my head by now."
"Keep up the good work, Tom. You have a passion and a knack for helping people (help themselves). We need more people like you in the world."
– Sara Godvik
**********
"I am inspired by you to keep on doing what I do best!"
– Rebecca Novak, Music Journalist
**********
"Tom is very personable and makes one feel comfortable on the set. His interviewing techniques exhibit professional-level journalism/broadcasting."
– Lisa Palmeno, Music Journalist/Publicist
**********
"Tom is not that boring speaker that puts you asleep, but someone that sparks your interest, and makes you want to learn and use the ideas he's talking about."
– Howard Spitson, North Productions
**********
"The elements of your thoughts are profound. I enjoy your messages. You're certainly are on the right path for great success!"
– Shannon Mulcahy, Newell, Inc.
**********
"While the name may not be quite a household one (yet), with as many high profile ventures as he's involved with, you should know it. Whether you are into the local music scene, watch local access cable TV or find your interest in motivational (he prefers the term 'inspirational') speakers, chances are you've come across this man. From playing drums in the group Suite Oblivion, to managing the band Anavox, to working as a public speaker, this guy is seemingly everywhere."
– Gary Hill, Journalist & Author, Beetcafe.com & The Music Street Journal
**********
"Outstanding!  It was a sincere pleasure to meet and work with Tom.  Tom is a true professional ~~ easy to work with, genuine, compassionate, fun, and knowledgeable about the subject matter at hand."
– Kathleen Siedenburg, former President, Junior Achievement of Rock River Valley
**********

"On camera, on stage, or behind the microphone; Tom Leu's confidence and natural charisma make him one of the most effective and relevant speakers on the rise today."
– Greg Skolaski, In Flight Productions
**********
"Tom Leu's appearance on our show was one of the most informative shows I have been apart of.  His knowledge and experience is insightful, easy to understand, and easy to apply."
– John Withrow, Producer, For the Record radio show
**********

"Tom Leu is a 'natural' in every sense of the word.  Relaxed with audience, genuinely interested and congenial, Tom brings a comfortable confidence to any set or stage."
– John Brandon, Program Director, Total Living Network
**********
"Tom Leu has grown into a very professional and very talented on-camera host.  He works well under pressure and is often the foundation for building the show."
– Brian Shelton, Director of Mass Communications, Rock Valley College
**********
"I would encourage your organization to invite Tom Leu to share his valuable insights on how to maximize your lives and how to, at the same time, help others along the way."
– Jeff Honson, Pastor/Counselor, Temple Baptist Church
**********
"Tom's remarks were brief, but touched people.  I have heard good comments from people of how Tom's words touched something in them regarding his experiences."
– Pastor Glen Turner, The Carpenters House Church
**********
"I would recommend using Tom for voice-over work, it was obvious he has had a fair amount of experience voicing commercials and speaking in a professional manner."
– Dan Eddy, Senior Account Executive, Cumulus Broadcasting
**********
"Tom Leu's work exceeded our expectations and we will gladly request his assistance again with future productions for both on and off-camera work."
– Dr. David Powers, President, Luther Bible College
**********
"Tom brought his original radio programming to us.  He wrote the content, voiced the spots, and produced them himself.  The content was very insightful and the production quality sounded professional.  It fit perfectly with our station."
– Terry Turen, On-Air Personality, Townsquare Media, Inc.
**********

"Our friend Tom Leu, a noted speaker/writer/musician has an interesting new concept… motivational content with a rock and roll twist. Think Tony Robbin's motivation crossed with Eddie Trunk and Alice Cooper, or Dee Snider's marketing pizazz, and you'd be in the ballpark. He delivers thoughts on getting things DONE and getting AHEAD through realistic means, consistently interesting quotes, articles and insights on living like a REAL rock star!"
~ John Parks, Journalist at Legendary Rock Interviews
**********