---
Tom Leu, MS/CPC launched the Education Edge™ in 2014 delivering high impact, multi-media professional development keynote talks, in-service sessions, and conference presentations within Higher Education. Tom's very successful tenure and experience in academia for over a decade as an Academic Dean, Director of Education, and instructor, has given him powerful communications insights and strategies to share with faculty and administrators alike on how to improve student retention, recruitment, attendance, and learning outcomes.
Bottom Line: To achieve gains in these areas, schools and institutions must employ better teachers, and then invest in ongoing training to support those faculty.
>> By "better," I mean more dynamic, engaging, inspiring, and therefore 'ATTRACTIVE' instructors who bring much more to the table than just content knowledge, or subject-matter expertise.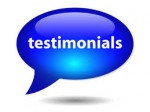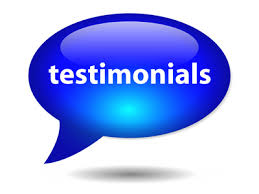 Teachers are on the front lines interacting with an institution's customers, (their tuition-paying students), and therefore have the greatest responsibility and OPPORTUNITY to influence an institution's academic and financial health. Unfortunately, many highly-qualified subject-matter experts, are under-qualified instructors and not human relations experts. Great teachers must be both expert communicators and human relations specialists, along with being content experts. This is a key distinction. It's also an art form that few naturally excel at, nor something that is taught or trained on with consistency.
Educators who are able to 1) build rapport, 2) gain trust and 3) connect with their students quickly and genuinely… consistently see the highest marks in attendance, retention, and student learning outcomes. Naturally, they have an edge, and a distinct advantage over those who possess paper credentials, but lack classroom credibility and effectiveness. The best and most impactful educators bring superior communication skills (emotional and social intelligence skills specifically) into the classroom to incorporate and weave in and out of their content expertise, lectures, and knowledge transmission. They're able to engage, entertain, and inspire students right where they are (the students), not where they are (the educator).
Education Edge™ Keynote & Seminar Sessions:
>> Key Focus Areas: Faculty Development, Student Engagement, Team Building, Retention Strategies, Strategic Communication & Leadership
"SEEING THINGS" – Literally through Lenses; Figuratively despite Filters. How New Perceptions shiFt Perspectives and Shape New Outcomes in Higher Education.
"TUNING INTO WIIFM?" – 180° Delivery of Compelling Content with Real-World Relevance. Flipping the Script on the Purpose and Direction of the Communication Flow in Classrooms, Conference Rooms, and Beyond.
**Other customizable talks available upon request/consultation.
The Education Edge™ explores the cutting edge principles of Communichology™ present within all content, while the trainer models the principles being trained throughout. This is an essential art and science delving into the often-overlooked and misunderstood relationship between individual and group communication styles and skills, and human psychology. E2 presentations uncover the 'how' and 'why' this dynamic intersection ultimately affects what people do and don't do, day-to-day, moment-to-moment. Intimately understanding the ways in which these two disciplines interact give people a unique advantage in their personal and professional lives. It's social strategy CPR… compelling, provocative, and relevant distinctions and techniques to have a communicational advantage in any setting, with anyone, at any time.
**The Education Edge™ Video Series >> HERE
BIO: 
Tom Leu, MS/CPC is a former Academic Dean, Director of Education, and psychology instructor. Tom is a longtime member of the National Speakers Association, a Certified Professional Coach, and Body Language Trainer. Tom developed, and specializes in the art and science of Communichology™ – teaching from the unique vantage point where communication skills and human psychology collide.
Tom is uniquely positioned to speak for college and university faculty and administration audiences, as well as educational associations and events as a keynote, concurrent session, and in-service presenter. Tom brings a valuable 360° degree perspective to the education sector having worked for several years in schools as both an instructor and administrator, as well as in publishing for McGraw-Hill Higher Education. Tom has degrees in Psychology and Sociology and has trained with the world's leading personal development organizations including the Tony Robbins and Steven Covey companies. Tom is has been a featured presenter for both McGraw-Hill and Pearson Learning Solutions speaker's bureaus since 2010.
Tom incorporates three decades of professional experience into his speaking engagements working for Fortune 500 companies as an award-winning account manager and sales trainer, college administrator and instructor, television & radio host, producer, and entrepreneur. Tom has been a featured keynote and concurrent session speaker for the California Association of Private Postsecondary Schools (CAPPS), Association of Private Sector Colleges & Universities (APSCU), the Accrediting Council for Independent Colleges & Schools (ACICS), the Central States Private Education Network (CSPEN), Minnesota Career College Association (MCCA), Florida Association of Post-Secondary Schools & Colleges (FAPSC), Michigan Association of Career Colleges & Schools (MACCS), the Indiana Association of Private Schools & Colleges (IAPCS), and American Higher Education & Development Corp. (AHED).
"You were a huge hit!!  Your presentation was talked about throughout the conference!" – Joanne Johnson, CEO, Educational Advisors Inc.
"Tom Leu not only made me look at the things from a different perspective, but he made me see the beauty in things I may not have been able to see before. His photos were absolutely wonderful and the Q&A session afterwards gave me even more insight into who he was and why he thinks the way he does, and how it can help me in my life and career. It was wonderful." – Daneya McGrew, Success Education Colleges
"I was at the Professional Development Conference at SEC and heard you speak – it was outstanding!" – Terri Hannah, Success Education Colleges
"Dean Leu is AMAZING! So inspirational and such a great motivator to his students!" – Martha Villagomez, Rockford Career College
"Just want to thank you for being one of those special teachers that a person will always remember. You taught much more than the words on the page." – Patti Marinelli, Rockford Career College
"Thank you very much for having a profound effect on awakening my awareness that was a bit dormant. I am grateful to have been one of your students. I will take what I learned in your class with me through life." – Angie Clark, Rockford Career College
"I enjoyed all the conference speakers, but felt most inspired by Tom Leu's presentation!" – Sheriece Isaac
More TESTIMONIALS…
Are you ready to get the Edge? >> EMAIL us at info@tomleu.com
---
Disclaimer: All positions expressed here are solely those of this site's owner, and do not necessarily represent those of any past or present employer, client, nor their associates.
**All intellectual property herein is ©2014-2022 by Tom Leu and Paragon Productions, Inc. except where noted. No part of this work may be shared, duplicated, or distributed without prior written consent. Thank you.