Education Edge™

In 2014, Tom Leu, MS/CPC launched the Education Edge™ which delivers high impact faculty & professional development keynote talks, in-service sessions, and conference presentations within Higher Education. Tom's very successful tenure and experience in academia for over a decade as an Academic Dean, Director of Education, and instructor, has given him powerful communications insights and strategies to share with faculty and adminstrators on how to improve student retention, recruitment, attendance, and learning outcomes. Tom knows what it takes to improve the numbers and the overall experience in schools for both students and staff.
>> Two key questions:
Do you need improved student attendance, retention, and recruitment numbers at your school or institution?
Do you want better student learning outcomes at your school or institution?
Anyone in higher education (who cares) will easily answer YES to both of these questions. So the real questions are: How do you make this happen? What must a school or institution do to achieve this? And are you willing to invest in a process to affect positive changes?
Bottom Line: To achieve gains in the top two areas above, institutions must employ better teachers, and then invest in ongoing training to support those already on staff.
>> By "better," I mean more dynamic, engaging, inspiring, and therefore 'ATTRACTIVE' instructors who bring much more to the table than just content knowledge, or subject-matter expertise.
Teachers are on the front lines interacting with an instituion's customers, (their tuition-paying students), and therefore have the greatest responsibility and OPPORTUNITY to influence an instituion's academic and financial health. Unfortunately, many highly-qualified subject-matter experts, are under-qualified instructors and not human relations experts. Great teachers must be both expert communicators and human relations specialists, along with being content experts. This is a key distinction. It's also an art form that few naturally excel at, nor something that is taught or trained on with consistency.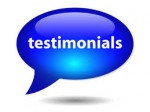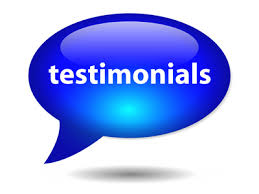 Educators who are able to 1) build rapport, 2) gain trust and 3) connect with their students quickly and genuinely… consistently see the highest marks in attendance, retention, and student learning outcomes. Naturally, they have an edge, and a distinct advantage over those who possess paper credentials, but lack classroom credibility and effectiveness. The best and most impactful educators bring superior communication skills (emotional and social intelligence skills specifically) into the classroom to incorporate and weave in and out of their content expertise, lectures, and knowledge transmission. They're able to engage, entertain, and inspire students right where they are (the students), not where they are (the educator). The Education Edge™ uses the latest scientific research and studies within psychology and communications to teach concepts of Communications Transactional Analysis (CTA), which includes body language strategies, room dynamics, impactful semantics, conflict diffusion, and emotional intelligence competencies via scenario-based trainings to maximize student and institution outcomes. Institutions that decidedly apply a caring-for, versus a caretaking cultural model of instructor and staff training reap the biggest returns. Check Tom out in action…
The Education Edge™ explores the cutting edge principles of Communichology™ present within all content, while the trainer models the principles being trained throughout. This is an essential art and science delving into the often-overlooked and misunderstood relationship between individual and group communication styles and skills, and human psychology. E2 presentations uncover the 'how' and 'why' this dynamic intersection ultimately affects what people do and don't do, day-to-day, moment-to-moment. Intimately understanding the ways in which these two disciplines interact give people a unique advantage in their personal and professional lives. It's social strategy CPR… compelling, provocative, and relevant distinctions and techniques to have a communicational advantage in any setting, with anyone, at any time.
The Education Edge™ Keynote & Seminar Session Series:
>> Key Focus Areas: Faculty Development, Retention Strategies, Student Engagement, Team Building, Body Language, & Leadership
"TUNING INTO WIIFM?" – 180° Delivery of Compelling Content with Real-World Relevance. Flipping the script on the purpose and direction of the communication flow in classrooms, boardrooms, and beyond
"SEEING THINGS" – Literally through Lenses; Figuratively despite Filters. How New Perceptions shiFt Perspectives and Shape New Outcomes
"TALK SHIFT for TEACHERS" – Keys to Helping Teachers Become Better Communicators via Principles of Communichology™ to encourage practices that enhance attendance, retention, and learning outcomes. These multi-module sessions shift the conversation by calling out careless communication, bad behavior, and poisonous classroom communication practices that kill attendance, retention, and learning outcomes. Better communication is not only nice, but necessary in today's fast-paced, multi-faceted educational world more than ever before… all institutions' health depends on it
"BODY LANGUAGE TOOLS FOR TEACHERS" – There's much more to classroom dynamics and effective instruction than just WHAT is said. This facsinating session shares HOW body language, room positioning, and proxemics married with semantics, dramatically affect student attendance, attention, attrition, and learning outcomes
"HUMAN RELATIONS & THE 'COMMON SENSE' DEFENSE" – The Hard Truth About Soft Skills Inside & Outside of the Classroom. How to Shift from Defensive to Offensive Communication for Greater Impact
"PERSONALITY & LISTENING STYLES" – How Understanding the Psychology Behind Different Listening Styles Fosters Fewer Communication Breakdowns
"LEADERSHIP BEGINS WITH "Y" – An Inside-Out Look at How & WHY Servant Leadership Strategically Modifies Interpersonal Behavior, Builds Teams, & Positively Drives Educational Outcomes

"E2 IMPACT WORKSHOPS"

– Successive, scenario-based and facilitator-led sessions designed to discuss and strategize best practices for real-world classroom challenges to impact key instutional metrics
> This is a new voice and a new point-of-view… >> TESTIMONIALS
This information and training is designed to tell it like it is… with less sugarcoating, and more truth-telling. I've branded what I do as "hard truths about soft skills"… I understand that not everyone can handle this, and that's okay. Those who are unable, and/or unwilling to get honest and address these core issues in this manner, are not the target audience here because there's no getting through that inherent defensiveness, and thus defeats the purpose. And the PURPOSE is simply to help educators improve their connection and impact with their students. It's not to brow-beat but to lift up, empower, and embolden educators to be their best in and out of the classroom. Easy to say; hard to do.
To really do this requires getting out of the cliche communicational-rut that most educators find themselves in sooner or later. And to get out of any rut requires you become a better, more persuasive communicator… both with yourself as well as with others. You must learn to become a great communicator because communication skills come first; content knowledge and technical skills are second and third respectively. Most get this backwards.
What great communicators, therefore great educators possess and demonstrate ongoing:
> Great communicators understand the basics of human psychology, and focus on both the WHAT and the root causes of WHY people do what they do to affect positive change. Also known as behavioral analysis.
> Great communicators honestly know themselves (warts and all), and know how to interact effectively with others by harnessing their strengths while minimizing their weaknesses. They're able to adjust their approach in any situation for improved outcomes.
> Great communicators understand the tendencies and intricacies of how people interact together in groups… also known as social psychology, and collective behavior.
> Great communicators are emotionally and socially intelligent, intuitive, and hyper-observant of their surroundings at all times.
> Great communicators are masterful interpreters of both their own, and of others' nonverbal communication and body language. Many claim to be astute 'people-watchers' but consistently fail to recognize the sometimes negative affects of their own nonverbals while they're being 'watched' as well.
> Great communicators are consistently asking themselves the following 3 questions: 1) Where am I? 2) What's my role? 3) Who am I with? to influence their real-time behavioral decision-making that fosters the best outcomes for the situations at hand.
> Great communicators know that by learning how to "see things" more clearly about the people they interact with, they gain a unique advantage and learn how to overcome and rise above the challenges they face.
> Great communicators know that not only the knowledge of, but the demonstration of these skills are non-negotiable keys to any educator's definition of success.
… The challenge is real…
********************************
BIO:
Tom Leu, MS/CPC is a former Academic Dean, Director of Education, and instructor. Tom is a member of the National Speakers Association, a Certified Professional Coach, and a Certfied Body Language Trainer for the Body Language Institute. Tom specializes in the art and science of Communichology™ – teaching from the unique vantage point where communication skills and human psychology collide.
Tom is uniquely positioned to speak for college and university faculty and administration audiences, as well as educational associations and events as a keynote, concurrent session, and in-service presenter. Tom brings a valuable 360° degree perspective to the education sector having worked for several years in schools as both an instructor and administrator, as well as in publishing for McGraw-Hill Higher Education. Tom has degrees in Psychology and Sociology and has trained with the world's leading personal development organizations including the Tony Robbins and Steven Covey companies. Tom is has been a featured presenter for both McGraw-Hill and Pearson Learning Solutions speaker's bureaus since 2010.
Tom incorporates nearly three decades of professional experience into his speaking engagements working for Fortune 500 companies as an award-winning account manager and sales trainer, college administrator and instructor, television & radio host, producer, and entrepreneur. Tom has been a featured keynote and concurrent session speaker for the Association of Private Sector Colleges & Universities (APSCU), the Accrediting Council for Independent Colleges & Schools (ACICS), the Central States Private Education Network (CSPEN), American Higher Education & Development Corp. (AHED), Minnesota Career College Association (MCCA), Florida Association of Post-Secondary Schools & Colleges (FAPSC), Michigan Association of Career Colleges & Schools (MACCS), the Indiana Association of Private Schools & Colleges (IAPCS).

Are you ready to get the Edge…? >> EMAIL us with specific inquiries.
---
The Education Edge™ – Teaching Educators How to Be Better Communicators using Principles of Communichology™ developed by Tom Leu, MS/CPC.
**All intellectual property herein is ©2014-2018 by Tom Leu and 16Imaging Communications, Inc. No part of this work may be shared, duplicated, or distributed without prior written consent.
Disclaimer: All positions expressed here are solely those of this site's owner, and do not necessarily represent those of any past or present employer, client, nor their associates.