Skip to content
Multi-Media Artist & Keynote Speaker
Show/Podcast Sponsorships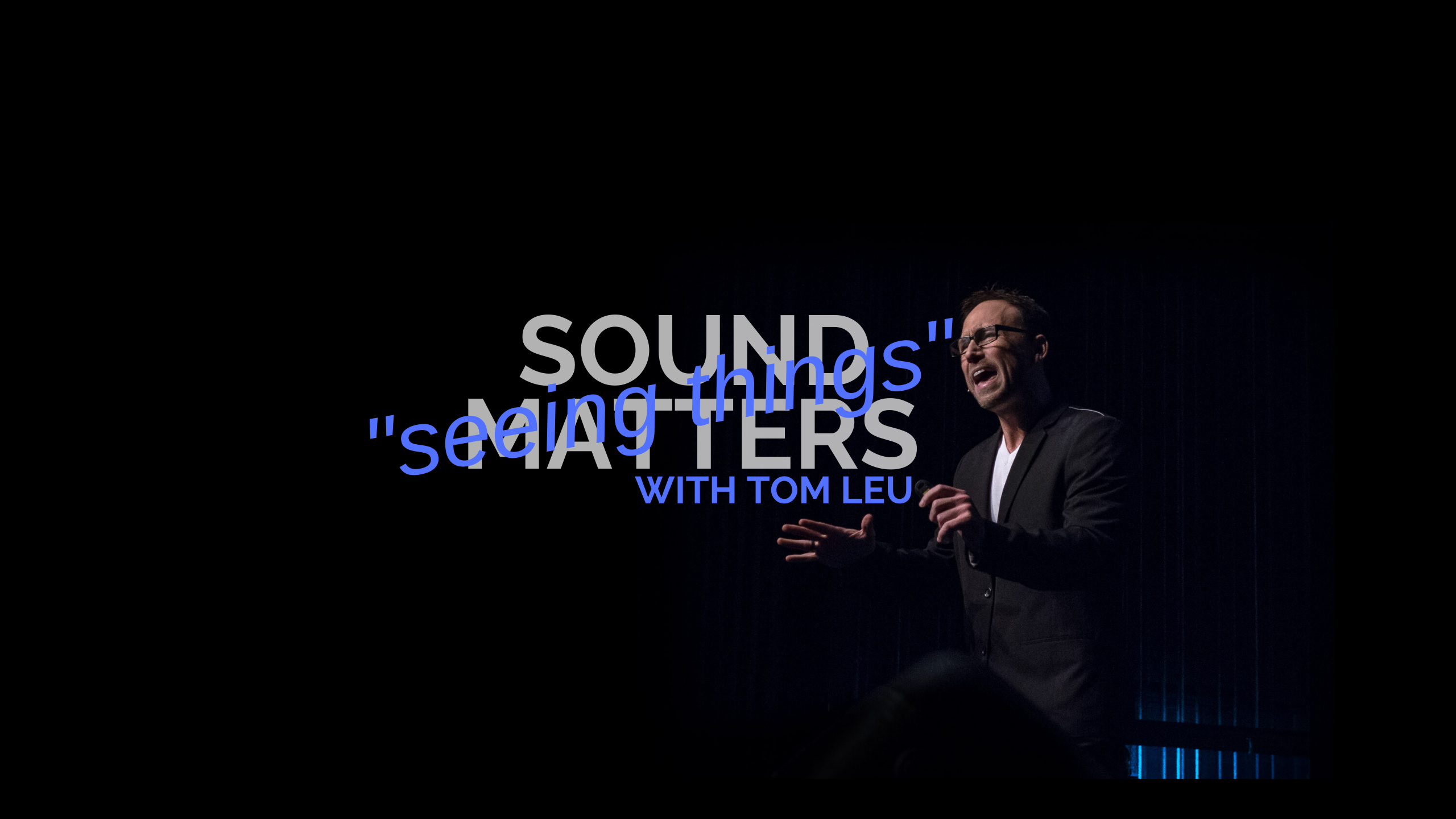 >> Become a Sound Matters Show and/or Recovery Collective Podcast Sponsor:
Tom Leu
has worked in television and radio since 2002. First as host of the
Ground Level TV
show, as a producer and on-air radio personality at three different stations, to today as the host of both the
SOUND MATTERS
and
RECOVERY COLLECTIVE
talk radio show/podcasts. Tom has interviewed literally hundreds of guests across the music, entertainment, business, recovery, and mental health industries, among others.
Listenership
: The
Sound Matters
radio show broadcasts on
WROK 1440AM
in northern IL, about 60 minutes outside Chicago, weekly with an average listenership of approximately 20,000. With streaming and podcast traffic each week, the show's over 25K weekly.
Recovery Collective
began as radio show on the
Tan Talk Radio Network
in the Clearwater, FL area but is distributed as a podcast only currently. Both the
Sound Matters
radio show and
Recovery Collective
podcasts have received thousands of streams, plays and downloads to date, and these numbers are growing, across all major on-demand audio platforms including
Spotify
,
iTunes
,
iHeartRadio
,
Tune In Radio
,
Stitcher
,
Spreaker
, and many others.
$250.00 sponsor investment includes:
• 1 hour, pre-recorded, in-depth interview/appearance on the Sound Matters Radio show or Recovery Collective podcast with an experienced radio and TV host/producer
• 60 second episode preview audiogram video posted on the Sound Matters or Recovery Collective Instagram pages (these generate much additional traffic)
• Episode sharing across all of the applicable Tom Leu/Sound Matters/Recovery Collective social media platforms
• Organization sponsor logo with links displayed on the Sound Matters or Recovery Collective web pages
• 1 professionally produced 60 second ad spot to run once each on 5 Sound Matters or Recovery Collective one hour episodes
• Podcast will exist in perpetuity and be available on the Sound Matters or Recovery Collective web page, Spotify, iTunes, iHeart Radio, Tune In Radio, Stitcher & Spreaker
$500.00 sponsor investment includes:
• All of the above: interview, preview audio/video, social media sharing, with 5… 60 second ad spots, plus…
• An additional 10… 60 second ad spots to run once on either Sound Matters or the Recovery Collective one hour episodes for a total of

15
*Additional, competitive pricing thresholds and offerings can be discussed for longer term sponsorship commitments. **Sponsorship investment selection is to be paid in full prior to the date set for the pre-recorded episode appearance.
***************
What people are saying about Tom's radio shows/podcasts…
"It's not everyday that I speak to journalists that actually have something interesting to talk about… I always love talking with Tom! He does his homework and you can tell. They're always great interviews, and he asks great questions!"
– Jack Russell, lead singer for Jack Russell's Great White
"I've been on what some have referred to as a "podcast/radio tour" as of late to promote my memoir so I know podcasts and radio shows. Tom is infinitely prepared, professional, smart and friendly. He has a terrific sense of humor, enjoys what he does, really delves into the projects/backgrounds of his guests and all of these culminate in a terrific interview that goes deep but also includes laughter. As a guest, you feel safe in his hands as he guides you through a conversation with questions that are personally tailored to your story/project. I was incredibly impressed by his little soundbite of my recent interview on his IG post. Maybe I'm easy but Tom has a life long fan and guest in me."
– Amy Dresner, author of My Fair Junkie-A Memoir of Getting Dirty and Staying Clean

"That was AWESOME, and one of the funnest, most professional interviews I've done in a very long time! Kudos to people like Tom who actually make it easy for the interviewee! Look forward to our follow up and hope to make it a regular hang. Thanks a million Tom."
– Don Jamieson, comedian and co-host of That Metal Show

"It was such a pleasure being a guest on the Recovery_Collective Radio Show. Tom Leu has an incredible skill as a radio host in being able to create an easy flow of conversation for both the listeners and guest speakers to enjoy. The questions asked during the show make for a purposeful discussion and I believe that the listeners are able to take away something of value from each discussion. I had the honor of meeting Tom before this radio experience and it is obvious of how passionate he is about helping others in life and in recovery. I would highly recommend the Recovery_Collective radio show for anyone who is looking to add value to their lives."
– Austin Cooper, Founder of Sober Evolution
>> More SOUND MATTERS Radio Testimonials >> HERE
>> More RECOVERY COLLECTIVE Podcast Testimonials >> HERE
Sound Matters Show-Podcast Episodes:
Recovery Collective Podcast Episodes:
Email us here become a show SPONSOR!