Skip to content
Multi-Media Artist & Keynote Speaker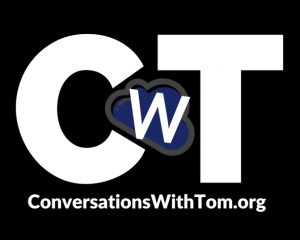 Ricky Midway: So are we pronouncing this one buff-AY or buff-ETT?
Tom Leu: Both.
Both?
Yes, because I have a love/hate relationship with both.
You mean… "buffets" as in the "Old Country"-style large food conglomerations that are often over-populated particularly on Sunday mornings and on other assorted holidays?
Apropo description… Yes, that's one of them.
And the other "buffet" you're referring to is…?
Jimmy.
Jimmy Buffett? The singer/songwriter, "Margaritaville" dude?
The one and only.
So let me get this straight… this is about your love/hate relationship with food buffets (one T), and Jimmy Buffett (with two T's) the musician?
Yes. And it's hopefully going be "inspirational" in the process. Because I believe there's a great lesson that exists within that which we like and dislike at the same time.
Okay. I'll play along. So let's start with buffet-style food. What's the deal there?
It's not so much the food as it is the way people act – around the food. I, like a lot of other people, love buffets for all the choices available. A plethora of seemingly unlimited food selections is one of my last surviving guilty pleasures in life. The whole "all-you-can-eat" concept is arguably a very unhealthy, yet alluring option. I hate buffets though because in my experience, most people's manners go out the window at these places. With little regard for others who paid the same amount of money to be there; a lot of apparently very hungry individuals (and their impatient families) cut in line, crowd you, shoot you dirty looks, and otherwise operate as if they are more entitled to be there than you are.
Yeah… what the hell is that all about?
I think that as soon as some people enter a buffet-style-situation, a scarcity mentality kicks in and rears its ugly head. Despite the obvious abundance of food, these people seem to somehow, someway, begin to fear that the food is going to run out. That the well is going to dry up and they are literally going to starve to death right then and there in front of the turkey carving station… It's really amazing to watch. The lesson here is that every time I witness this sort of behavior, it makes me (literally) step back and re-evaluate my own social etiquette and commit to improving myself because I don't want to be that way, or worse, come off that way without realizing it…
And so you're saying, (with your typical bit of exaggeration), that this scarcity mentality serves as a justification then for some people to be rude, inconsiderate, and intolerant?
Exactly; though I don't think most even realize it whatsoever. This is why I rarely frequent buffets and actually hate them more than I love them.
Okay, but what does this have to do with Jimmy Buffett, the musician/marketing guru? I thought everyone liked Jimmy Buffett music? Scores of "parrotheads" flock to his annual summer concerts every year. You're gonna piss off all the "Cheeseburger in Paradise" apologists by bashing him.
I love the idea of Jimmy Buffett's music; not the actual music itself. Jimmy "sings" about sun, sand, beaches, vacations, margaritas, cheeseburgers, and the hyperbolic "paradise" of course. I love the feeling I get from the images he paints, and the stories he tells in his songs lyrically. That's what makes him great. But his music is technically not great. And it's grossly overplayed by every "classic pop/rock" radio station and bar band from coast-to-coast; which makes me hate it. Musically, the songs aren't necessarily well-written, sang, or played. But therein lies Buffett's genius. He knows this. Jimmy Buffett, the marketer, knows it's the idea of his music, not the actuality that sells it. It's not the actual chords, melodies or lyrics, but the emotion his music evokes in people that is its most redeeming quality and valuable contribution. These are the reasons why I actually love Jimmy Buffett's music more than I hate it.
So you're essentially saying that Jimmy Buffett banks on the notion that "Come Monday" the fantasy is often better than the reality?
Nicely put. And that's exactly what I'm saying. That's the lesson. Gene Simmons of KISS has said that he's not in the music business; he's in the emotion business. That's never left me. It's brilliant!
So how do you tie together lessons from the buffet (one T) with lessons from Buffett (two T's)?
Whether at the buffet counter or the Buffett concert… even if the negatives are glaring; even if the nuances are elusive, take an extra second to look for the hidden positives to apply. There's always more to "see" and that readily meets the eye. There's always more to learn; more lessons to apply. They're right there; just underneath the obvious for those paying attention.
So… pay attention to your attention?
Perfect.
**More Conversations with Tom archives.
Stay tuned-in…
Click HERE for info on my Communichology™ course.
Get my articles and exclusive content with science-based insights to shiFt your communication from adequate to ass-kicking!