Skip to content
Multi-Media Artist & Keynote Speaker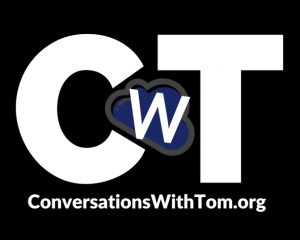 Ricky Midway: I want to give you a little test.
Tom Leu: What kind of test?
A pop quiz.
I thought I was through with those things when I finished college?
We're never through being quizzed and tested in life…
You speak the truth.
So just tell me the first thing that comes to mind when I say the following series of people, places, and things. 
What, is this some sort of Rorschach-style interview?
Call it whatever you want. Are you ready?
Let's do it.
Liberal.
Relative.
Conservative.
Relatively exclusionary.
Reason.
A source of insight and explanation excluded from most religions.
Religion.
A source of socially acceptable delusion and exclusion disguised as inclusion.
Atheist.
Often as fundamental as the Fundamentalists.
Agnostic.
Fundamentally unsure about the nature of reality… past, present, or future.
Reality TV.
The new prime time.
Rockford, IL.
Primarily behind the times.
Los Angeles.
In time.
New York City.
Ahead of the times.
New York Yankees.
Old news.
Chicago Cubs.
The new New York Yankees.
"New York State of Mind."
Timeless song.
Time.
Too much wasted online.
Social Media.
Personal Reality TV revealing in too much information.
The Internet.
More unnecessary evil will be revealed.
Blogging.
Saturated.
Compassion.
Evaporated.
Celebrity.
Enervated.
Bob Dylan.
Overrated.
Boz Skaggs
Underrated.
Ricky Skaggs
Don't know.
Dr. No
Old times.
No Doubt
Ahead of their time.
King's X
Good times.
XXXchurch.com
Cleverly-creative idea.
Republican.
Conservatively-exclusionary ideal.
Democrat.
Liberally-relative ideal.
Persuasion
The vehicle.
Communication
The difference.
Emotional intelligence.
The destination.
Balance.
The ball game.
Well done. So what's the moral of the story?
All of the things that you asked me about were loosely, yet contextually related to the next. And then it all sort of came together full-circle at the end, and became a six degrees of separation sort-of-thing.
Neat huh?
Yeah… because when you really think about it, most things in the world are more or less interconnected. All of creation is dependent, yet interdependent at the same time. Each of its own, on its own, yet deriving meaning from, and within the context of the other. All things are complex and commonplace; esoteric yet exposed; sophisticated yet sophomoric simultaneously. Such is life…
Congratulations. You've passed the quiz.
**More Conversations with Tom archives.
Stay tuned-in…
Click HERE for info on my Communichology™ course.
Get my articles and exclusive content with science-based insights to shiFt your communication from adequate to ass-kicking!