Skip to content
Multi-Media Artist & Keynote Speaker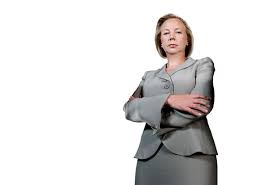 What Happened:
You approach someone at a place you're working to proactively share some skills you have to offer the company, and to communicate the additional value you bring to the table. This person's been there awhile. Since you're new, (and just because it's the way you're wired), you're nice-as-hell because you genuinely want to help, while also being assertive and making your other talents known. Their very passive-aggressive and off-putting response to your offer:
"Yeeeaaahhh… ummmm, that's kinda my job so… I don't think so."
A very awkward pause immediately follows which is rivaled only by their defensive body language which is screaming "please leave this office now, and never come in here again threatening my fragile-little-fucking-ego." 
What Else They Likely Wanted to Say:
"Sorry, but your mere presence here makes me uncomfortable because I've heard about you and want to keep you the fuck outta my business for fear of looking bad." "Plus, I don't want to do any additional work above and beyond the work I already have to do, and am trying desperately to look like I'm doing at a high-level."
What Should Have Happened:
New person approaches old person with an offer to help and to get more assimilated into the company. Dialogue ought to go something like this:
New person to old person…
"Hi [their name], my name is [your name] and I do this [outline of skills you're offering to bring to the table]. Wondering if you could use some help with [stuff they do that you think your skills could help with]? I'd love to contribute more here and show you what I can do for [compay name here]."
Old person to new person…
"Hey [your name], thanks for stopping by. I really appreciate the offer. Here's how things typically work around here. Normally, stuff like this is handled this way [the way shit is typically handled there]. I really appreciate the offer, and if something comes up down the road where we can use your talents, I will certainly get ahold of you. Let me take down your contact info for future reference. I appreciate you bringing this to my attention …"
See, it's not too hard… or is it?
Stay tuned-in…
Click HERE for info on my Communichology™ course.
Get my articles and exclusive content with science-based insights to shiFt your communication from adequate to ass-kicking!